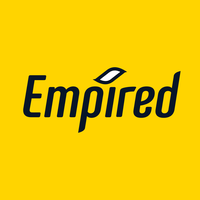 Empired Ltd
Perth, Western Australia
We help you engage your clients, empower your people and enable your future.
We work with organisations to improve productivity, empower staff, streamline and automate business processes, delivering comprehensive solutions for businesses of all sizes, in all industries.
Empired Ltd is a national IT Services Provider with a broad range of capabilities and a reputation for delivering enterprise class IT service and solutions. Established in 1999, Empired is a publicly listed company (ASX: EPD) formed in Western Australia and with offices nationally.
With a combined team of over 1000 people located in Sydney, Melbourne, Perth, Brisbane and Adelaide, New Zealand and the US, Empired has built a reputation for service excellence and is a leading provider of business technology solutions to both government and private sectors (Education, Financial Services and Insurance, Health, Mining, Oil and Gas, Retail and Manufacturing, Utilities). We work with clients to deliver high quality solutions to meet their business requirements.
Our flexible service delivery approach and "can do" attitude has enabled Empired to secure clients that range from medium size entities through to large enterprise accounts with services delivered across Australia, South East Asia and beyond.