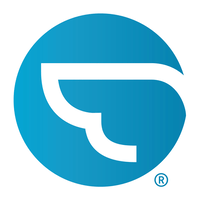 Our mission at Airtasker is to empower people to realise the full value of their skills. We create jobs and help people get more done all around the world. We are inspired every day by the people who make their livelihood on the Airtasker platform.
Airtasker is a global marketplace for local services. We're building a platform that allows people to post jobs and allows taskers to earn a living through these jobs. We've spent the last year on a journey of growth and transformation - planting our flag in UK and Ireland and progressing on our vision for the local services economy. We are 4M users strong, with over $300M worth of jobs created this year in Australia and overseas. We're making huge strides and we need your help as we accelerate to our mission!
A mission of this magnitude is an immensely motivating factor, keeps us in touch with the big goals we want to achieve and makes coming into work everyday that much more fulfilling.
We have had an incredible journey so far, having raised over $50m of funding from great investors including Skyfield Capital and Seven West Media. Right now we are building a super talented (ex- Google, Canva, BCG), energetic and ambitious team with people who want to make a real impact in a hyper-growth and solutions-oriented start-up!
At Airtasker, we have five values that drive our actions, thoughts and goals everyday:
Stay Open
People Matter
Fit for Purpose
When it's On it's On
Own It
Benefits include:
Free Airtasker credits
L&D allowance and focus on your growth
Visa and relocation allowance
Prime location in Sydney city
Supportive parental leave policy
Activities galore to have fun and let our hair down!